When it comes to planning a wedding, the easiest way is to come to Las Vegas where getting married is as easy as 1, 2, 3!
Get a marriage license
Securing a marriage license in Las Vegas, throughout Clark County, or anywhere else in the state of Nevada is a piece of cake. Pun intended! You could pre-register online for your marriage license but it's really a waste of time. In Las Vegas just go down to the Clark County Marriage License Bureau at 201 Clark Avenue, Las Vegas, Nevada 89101. It only takes a few minutes to fill out the required paperwork, pay the $77 fee, and head over to your favorite wedding Chapel. The process typically takes less than 15-minutes and the bureau is open 365 days a year.
You do not have to be residents of Nevada, but you will need to
Be 18 years of age or older
Appear in person (both of you) to pick up the license. Rare exceptions can be made for severely immobile patients.
Provide valid proof of identity
Make a payment. Checks are not accepted.
Unlike some other states Nevada does not require blood tests nor is there a waiting period.
Click here for complete details directly from Clark County Marriage License Bureau
Get on over to the Royal Wedding Chapel. They are only 1 mile from the marriage license bureau and located on the world-famous Las Vegas Strip. A short 6-minute drive by car or a pleasant stroll away. Call ahead or go online to have every detail handled, whether you are doing a simple intimate ceremony for just the two of you or a full-on major production complete with gowns and tuxedos, transportation, wedding march, guests, flowers, cake, sit-down catering, and entertainment.
Royal Wedding Chapel will officiate and certify your marriage certificate. You'll need at least one witness which can be provided for you.
Royal Wedding Chapel has 4 beautifully elegant marriage venues. You can opt for the showy Crystal Room or choose a natural outdoor setting in the Secret Garden. See 2 more exquisite choices: The Tree of Love and The Royal Showroom.
Now celebrate!
You are welcome to stay and party on premises at the Royal Wedding Chapel where every need can be accommodated, including a reserved block of guest rooms for staying over. They have flowers, cakes, catering, wedding centerpieces, stages with sound, lights, and entertainers. You imagine it; they do it.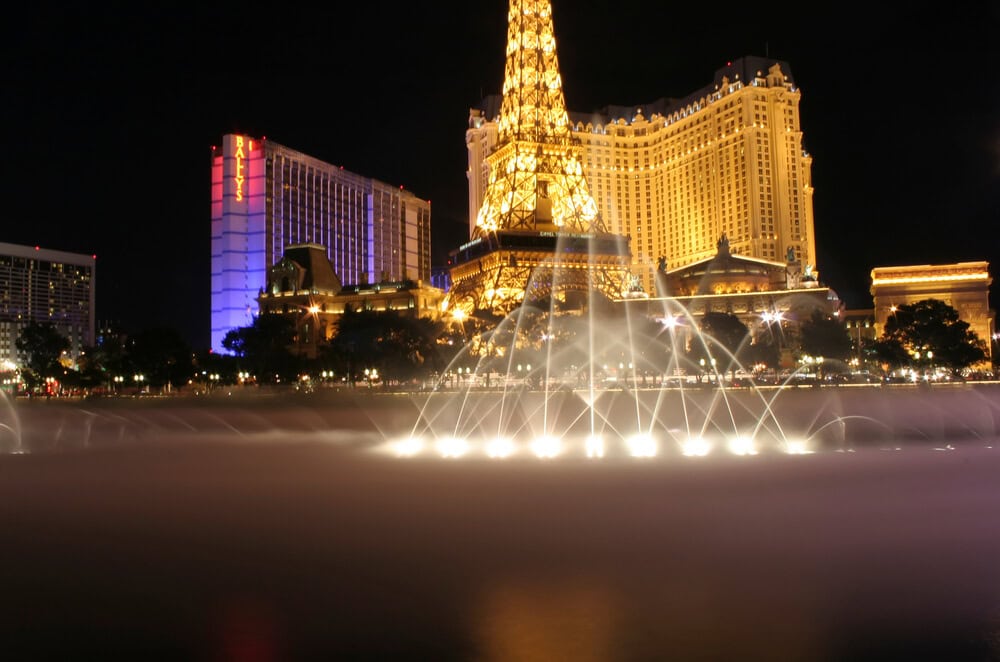 Now, after all, you are in Vegas, Baby! So, if you want to tear the Strip up, just walk out the door and there it is! Set the town on fire!
Now, you might have considered getting married at a casino/hotel chapel. Nice people and capable, I'm sure, but when you choose the Royal Wedding Chapel, you avoid being just another face in the crowd, a cog shuffled through a tightly scheduled automatic process like a can of human tuna on an assembly line. Instead, experience the intimate help and creativity that the wedding designers, consultants, planners, and coordinators at Royal Wedding Chapel can do for you. Intimacy, convenience, and quality do not cost more.
STEP 5: CELEBRATE!
You got married in Las Vegas, guaranteeing that everyone (including you!) will have the time of their lives. The abundance of options, from entertainment and world-class dining to attractions and swanky lounges, means there is something for everyone. Get your first pictures as a married couple in front of iconic Vegas landmarks and backdrops such as the Welcome to Fabulous Las Vegas sign, Fountains of Bellagio or the Eiffel Tower at Paris Las Vegas, just to name a handful. Finally, celebrate your love with a special dinner at one of the world-class restaurants throughout Vegas, sure to please the most discerning palates. Whether an intimate dinner for two (or a few) or a large group meal, the destination has the spot just for you.
No matter what kind of wedding you have or what the plans are before and after, Las Vegas—and all its glory—is here to celebrate you and get your wedded bliss started off the right way.